Communication is key and how we say things makes such a difference. Our 5th Chakra, the Vishuddha chakra or throat chakra symbolizes communication. 
Here are 9 Mindful Quotes for the Throat Chakra to show just how important kind and clear communication, and expressing your feelings are. 
"When I share my thoughts, I share my light."
"Speak with integrity. Use the power of your word in the direction of truth and love." – Don Miguel Ruiz
"Appreciation can make a day, even change a life. Your willingness to put it into words is all that is necessary." – Margaret Cousins
"I remain true to myself in all that I say and do."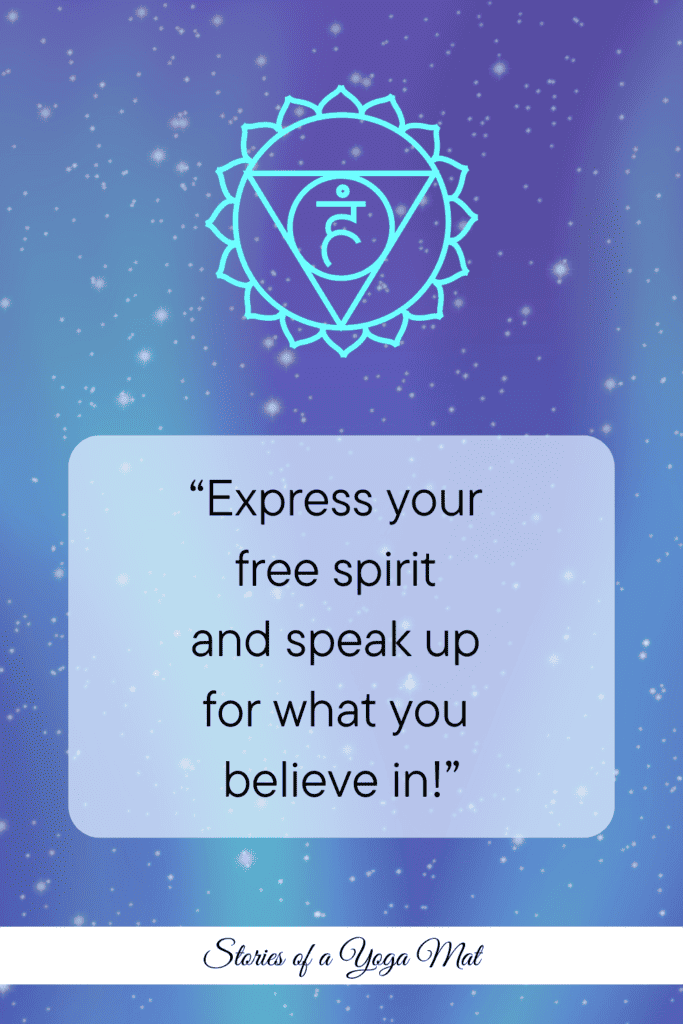 "Express your free spirit and speak up for what you believe in!"
"Before you speak, let your words pass through three gates: Is it true? Is it necessary? Is it kind?" – Rumi
"Speak to your children as if they are the wisest, kindest, most beautiful, and magical humans on earth. For what they believe is what they will become." – Brooke Hampton
Reminder: Communication is not just about what we say, but also about how we say it. 
"Don't keep all your feelings sheltered. Express them. Don't ever let life shut you up." – Dr. Steve Maraboli
Never be too scared to tell someone what you feel or think. Just make sure that you speak in kindness, not just to others, but also and especially to yourself. Because how you allow yourself to speak to yourself is how you allow others to speak to you too.
Namaste.