Our third Chakra, the Manipura Chakra is located in the solar plexus, which is why it is also called the solar plexus chakra.
The element that is assigned to it, is the element of fire. Therefore you probably guessed it, it symbolizes confidence and personal strength.
Our fire inside us needs to shine bright and we need to shine our light with confidence.
Here are 19 Motivational quotes for the solar plexus chakra that can help you to build your confidence.
"Always do what you are afraid to do!" – Ralph Waldo Emerson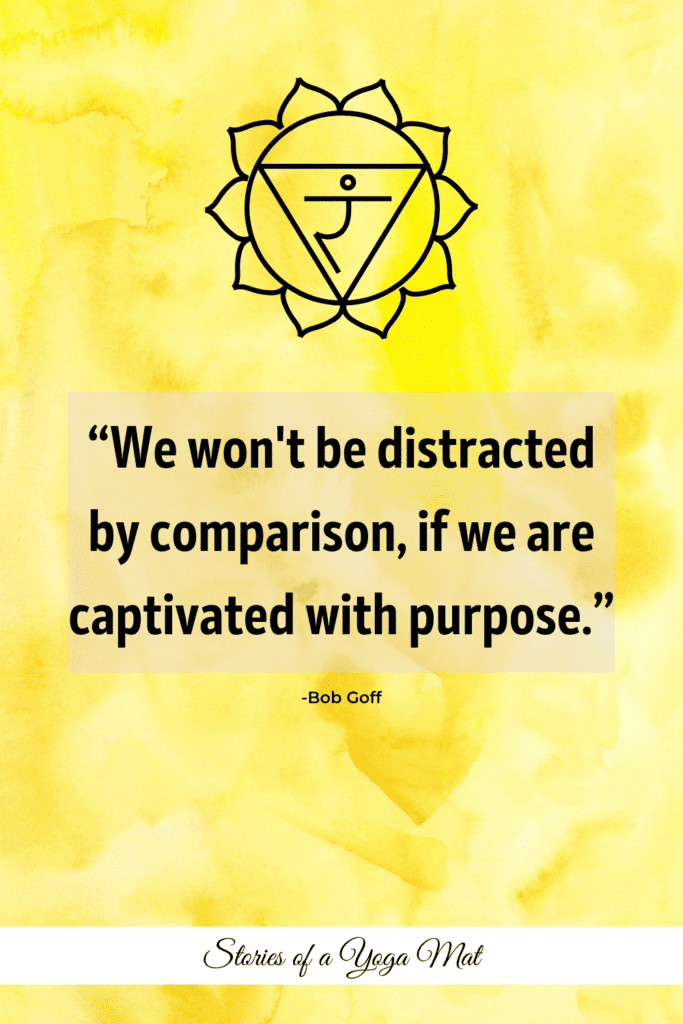 "We won't be distracted by comparison, if we are captivated with purpose." – Bob Goff
"It always seems impossible, until it is done." – Nelson Mandela
"Never trust your fears, they do not know your strength" – Athena Singh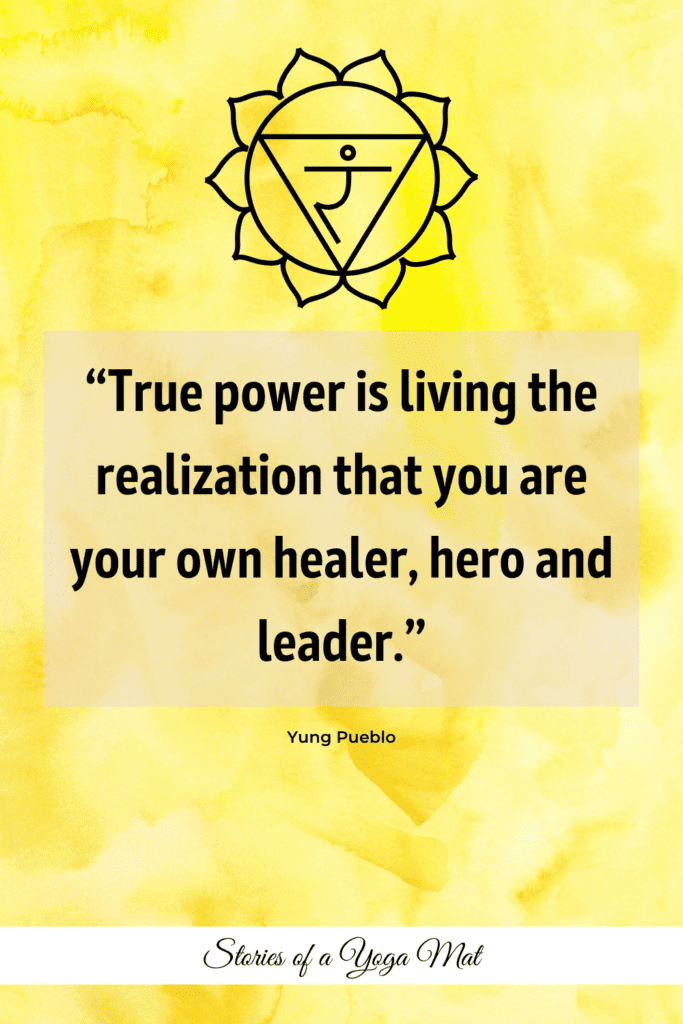 "True power is living the realization that you are your own healer, hero, and leader." – Yung Pueblo
"Bravery is not the absence of fear. Bravery is feeling the fear, the doubt, the insecurity, and deciding that something else is more important." – Marl Manson
"Courage starts by showing up and letting ourselves be seen." – Brene Brown
"Inhale courage. Exhale fear."
"Be the kind of person that makes other people want to up their game."
"Self-confidence is the best outfit. Rock it. Own it."
"You must tell yourself, no matter how hard it is or how hard it gets, I'm going to make it!" – Les Brown
"Imagine where you would be next year if you start now."
"There will never be a right time. Stop waiting and start doing."
"My only competitor is the person I was yesterday."
"The pain that you have been feeling can't compare to the joy that's coming." – Romans 8:18
"My tears may continue to fall, but my strength will continue to rise."
"Give me the wisdom to know what must be done and the courage to do it."
"Be brave, be strong and courageous do not be afraid do not be discouraged for the lord your God will be with you wherever you go." – Joshua 1:9
"Everything you need, your courage, strength, compassion, and love; everything you need is already within you."
Always know that you are strong enough, you must just tell yourself precisely that. If your mind believes it, you will feel it.